Supporting Women To Become Confident Social Change Influencers
Unite Your Light | New Style Leadership For Women is a program designed for personal, social and spiritual happiness. It's where women can learn together, connect, and bring their best selves into the world. Unite Your Light believe personal happiness is not separate from social and spiritual happiness.
Our motto – "We succeed when we help others succeed"
Let's Change The Story Of Adversity To One Of Prosperity For All.
I am looking for a creative and supportive group of 12 women who have great ideas around social change but don't want to do it alone…
Is that YOU?
Imagine for a moment having an amazing social change idea or cause that you want to get moving on, imagine how cool it would be to join in and learn more about how to stay connected to a higher resonance, which will help you and your team to achieve your desired outcome. Come along and form a Stella Team and find out your leadership style; where you shine and where you need support.
Unite Your Light | New Style Leadership For Women
High Activation Group Coaching For Women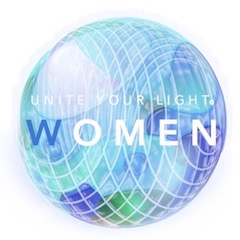 What is New Style Leadership?
New Style Leadership – is learning how to demonstrate your leadership through collective participation in a cause or project.
New Style Leadership – is collaborating with other women who have a belief in social change.
New Style Leadership – is about understanding the balance between Social and Spiritual Synergy.
Maximum of 12 women
High Activation Group Coaching for women who want to activate and demonstrate a new style of leadership in their own life and the world.
 6-month High Activation Program
Identify your unique leadership style and what you stand for.
Gain clarity around your innate strengths and where you need support.
Uncover the specific value-add elements of your personal brand.
Find an unwavering inner authority that will inform and fuel your ideas, causes, or projects.
Learn how to unify and influence others through your particular style of leadership.
Unite Your Light | New Style Leadership For Women also addresses the obstacles women often face as a new style leader
This program is for women who want to break free from the habitual patterns of women comparing and competing with each other for position or status.  This is a program for women who are committed to dissolving the "Women Behaving Badly" syndrome (control) and moving toward conscious evolution and self-empowerment.
Together we can grow a stronger social and spiritual fabric; an effective social change network of female leaders that will create a valuable shift toward true transformation in our community and our world.  If you would like more details please contact me – elizabeth.ellames@ozemail.com.au 
Together we can shine a LIGHT on the issues in our communities and the world by being collaborative and supporting changemakers.
Founder – Elizabeth Ellames 2011
Self Development and Purpose-Based Branding Consultant
Elizabeth's role as a Purpose-Based Branding Consultant and the author of Living Attributes Typology is to support women in personal and career transition gain clarity and purpose about the next meaningful chapter of their life.
Elizabeth has an extensive skill base crossing; Brand Identity, Pattern Recognition, Narrative Development, Self Development, Visionary Leadership, and Social Synergy, and loves creating dynamic cultures that support business and community.
With a career spanning over 30 years in the world of personal development and as a transformation specialist, combined with studying film for three years. Elizabeth has applied this body of knowledge to become an expert in the field of archetypes, narrative, and purpose-based branding for personal, career and business development.
CONTACT DETAILS
Tel: 040 330 9696
elizabeth.ellames@ozemail.com.au